Oulton Hall Hotel & Golf Club
Owned by QHotels, Oulton House has a 27 hole golf complex, the par 71 main 18 Calverley Course overlooks a beautiful hill and dale landscape, with groomed fairways and subtle, undulating greens, it is a joy to play. Bunkers are strategically placed on many fairways, so planning and shot placement are of paramount importance. The course is in magnificent shape and a good test for all abilities.
On the north east side of the estate, The Hall is a picturesque, par 36, 9-hole course. In your stay here, if you are planning to play more than 18, The Hall 9, is a great compliment to the main course, with beautiful varied golf holes, perfect condition with great greens, it is a joy to play. Accommodation at Oulton House consists of Magnificent rooms, custom made beds that are the very height of comfort, and sumptuous Egyptian cotton bed linen and duvets. There are a total of 152 rooms at Oulton Hall with standard features including complimentary wifi.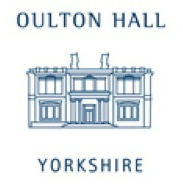 Course Name - Championship Course
Details - 6,459 Yards Par 71
Architect - Peter Allis and Dave Thomas
Oulton Hall, Rothwell Lane, Oulton, Leeds, Yorkshire, LS26 8HN