The courses of Moortown, Alwoodley, and Sandmoor are all just north of the City of Leeds, and a short drive away to Ilkley will be well worth the trip.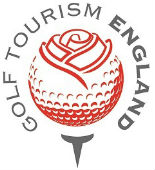 Moortown has always had the reputation as one of the country's finest courses. Designed by Alister MacKenzie, it's in 125 acres of woodland and moorland and from the opening par five, there are many fine holes, including the sixth, a relatively new hole, but quickly rated the most difficult on the course and then there's the famous Gibraltar par three 10th with its sloping plateau green, which is the signature hole. The 12th is an excellent par five at 554 yards and there's a classic finish with the dogleg 18 needing two exceptional shots to find the well-guarded green.
Alwoodley is one of England's finest inland courses and was in fact master designer Alister MacKenzie's very first piece of work. His new career – he was in fact club secretary at the time – certainly got off to the best possible start. The course is a joy to play year-round though particularly when the fairways run fast, meaning accuracy and cunning rules over brute force and power. It isn't long by any means but danger lurks round every corner and any birdies made are hard earned, including the par-5 10th which apparently MacKenzie later re-modelled on the 13th at Augusta. It has undergone some changes in recent times, the 7th and 13th holes being 'beefed up' with new bunkering while a new drainage system has been installed.
Writing in 1962, Frank Pennink, the reknowned golf course architect, describes Sand Moor as "One of the most beautiful courses in the north of England, with wonderful, moorland turf laid on a subsoil of sand and sandstone. Clumps of firs, patches of scrub with heather and gorse and the 'lake' which is Eccup reservoir make this undulating course exceptionally picturesque, with moments of the most exciting golf. This is, indeed, ideal golfing country."
Kolin Robertson said in 1935, when comparing Alwoodley, Moortown, Moor Allerton (since moved to a parkland setting) and Sand Moor, that "technically Alwoodley may be the best of the four and Moortown may be the best conditioned, but when we take into account the question of layout, of natural surroundings and of the general difficulties, I feel certain that the Sand Moor course would receive a great majority of votes."
The third oldest golf course in Yorkshire Ilkley Golf Club has one of the most prestigious membership lists in the county. Colin Montgomerie, former Ryder Cup captain, was a junior here and represented the club. He is now an honorary life member and still holds the course record. There is a second Ryder Cup captain on its books as a life member – Mark James, who guided the European team to victory in 1999. Another life member is Rodney Foster, one of Britain's best ever amateurs and Walker Cup captain.
History oozes through the club. Tom Vardon was an early professional and his more famous brother, Harry, won his first prize of £5 as a professional on the original Ilkley course in 1893.
Ilkley is one of the most picturesque clubs around. The river Wharfe provides a beautiful accompaniment to the first seven holes. Woe betide anyone who develops a hook, as the river beckons. From the third tee, you play to an island, with the river on either side, for the third green and fourth hole.
Pannal is the only golf course in Harrogate that has been recognised by the R & A as an Open Qualifier course. You may have played other golf courses in Yorkshire but Pannal will provide a most enjoyable and challenging test for any keen golfer. This beautiful golf course is an 18 hole, SSS, Par 72 that is 6,614 yards long, lying in woodland and heathland with outstanding views of Harrogate and surrounding areas that can be seen from different parts of the course. The signature 17th hole provides the most stunning view of all.
Oulton Hall and Golf Club has a 27 hole golf complex, the par 71 main 18 Calverley Course overlooks a beautiful hill and dale landscape, with groomed fairways and subtle, undulating greens, it is a joy to play. Bunkers are strategically placed on many fairways, so planning and shot placement are of paramount importance.